B
OOKS BY
M
ORTEN FINK-JENSEN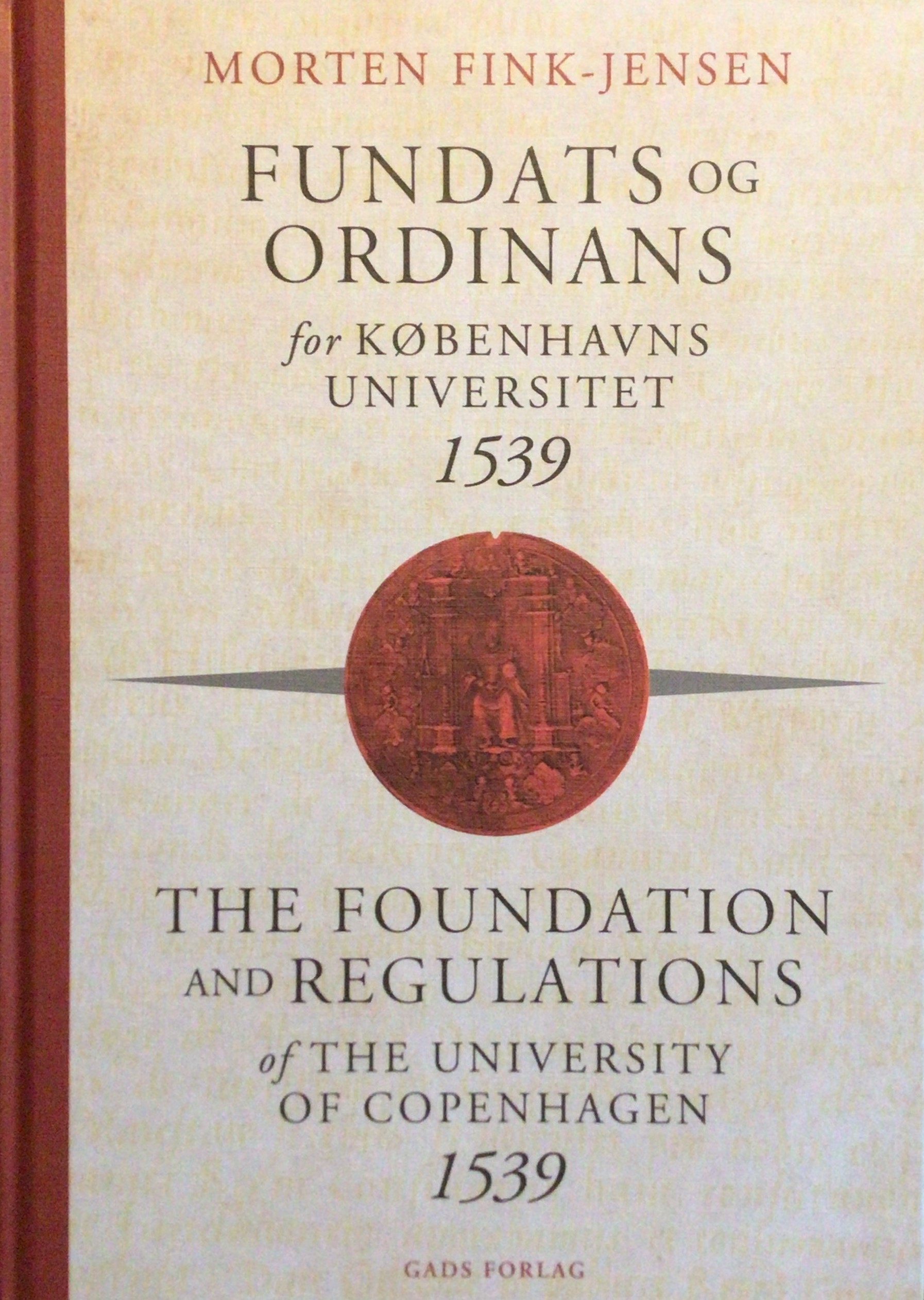 Fundats og ordinans for Københavns Universitet 1539 - The Foundation and Regulations of the University of Copenhagen 1539.
Edited with introduction and notes by Morten Fink-Jensen. Danish translation by Niels W. Bruun. English translation by Peter Fisher. Latin edition by Morten Fink-Jensen and Finn Gredal Jensen. Copenhagen: Gads Forlag 2020.
---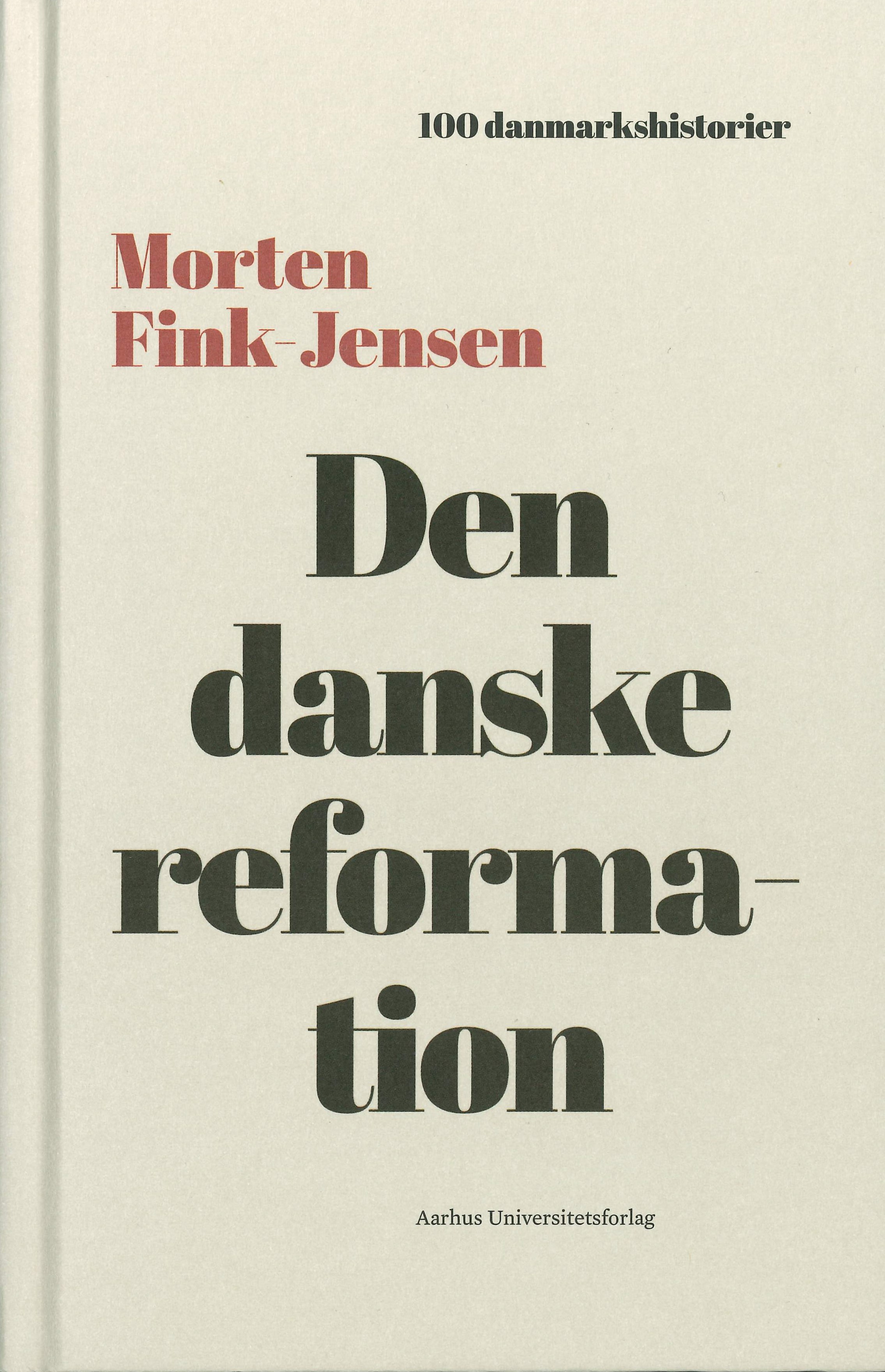 Den danske reformation.

Aarhus University Press, 2020.
---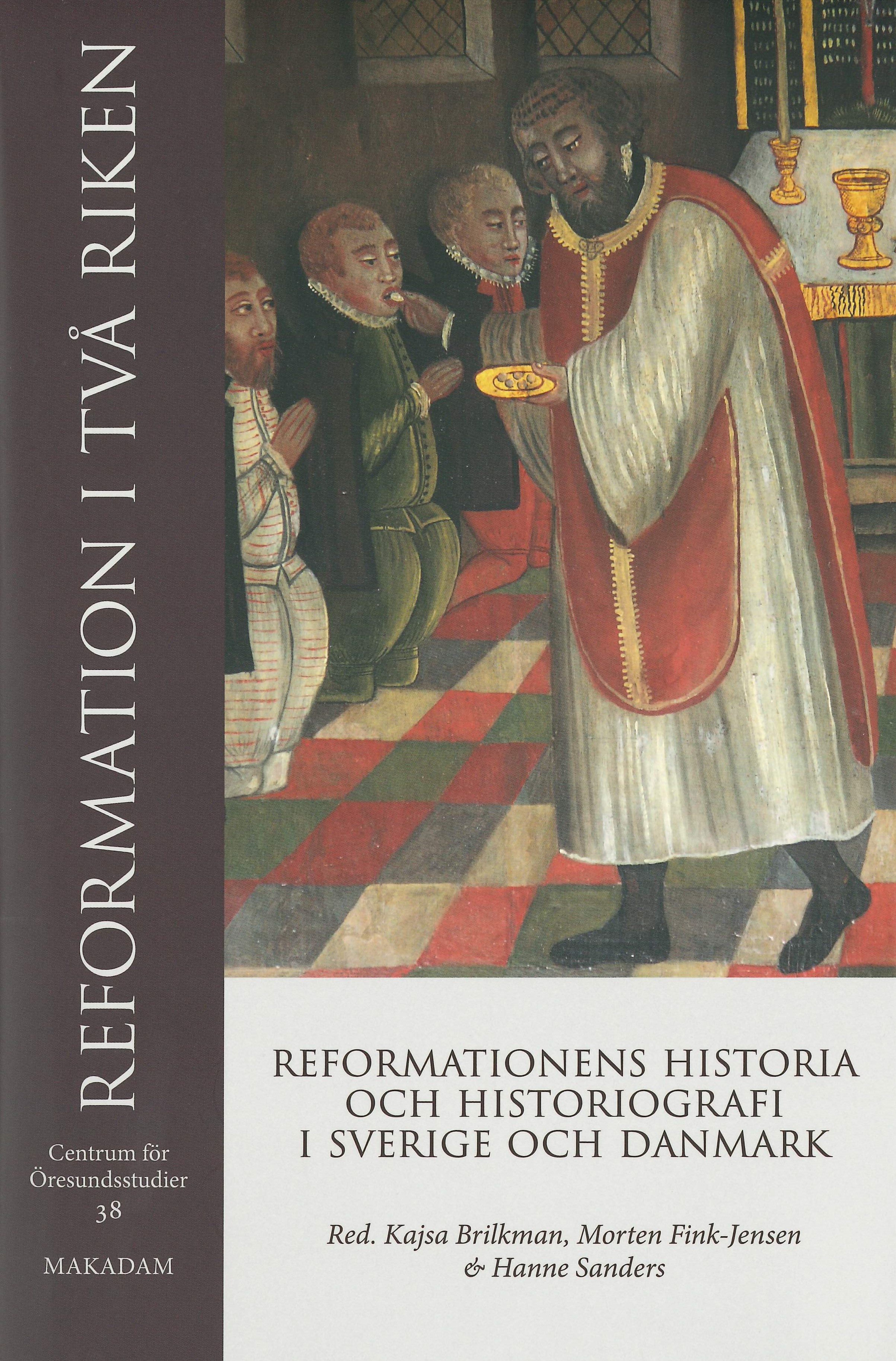 Kajsa Brilkman, Morten Fink-Jensen, and Hanne Sanders (eds.),

Reformation i två riken. Reformationens historia och historiografi i Sverige och Danmark,

Gothenburg: Makadam Press, 2019, 297 pp.


Including the chapter by Morten Fink-Jensen:

Reformationsbegrebet i dansk kirkehistorie og historisk forskning

,
pp. 81-127.
---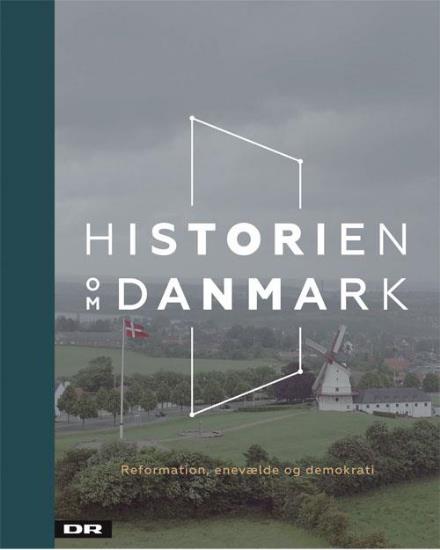 Morten Fink-Jensen, Jes Fabricius Møller and Niels Wium Olesen:

Historien om Danmark. Reformation, enevælde og demokrati,

Copenhagen: Gads Forlag, 2017, 567 pp.


The History of Denmark: Reformation, Absolutism, Democracy.

Including the chapters by Morten Fink-Jensen:

Reformation og renæssance

, pp. 6-93, and

Enevælde og oplysningstid

, pp. 94-169.

---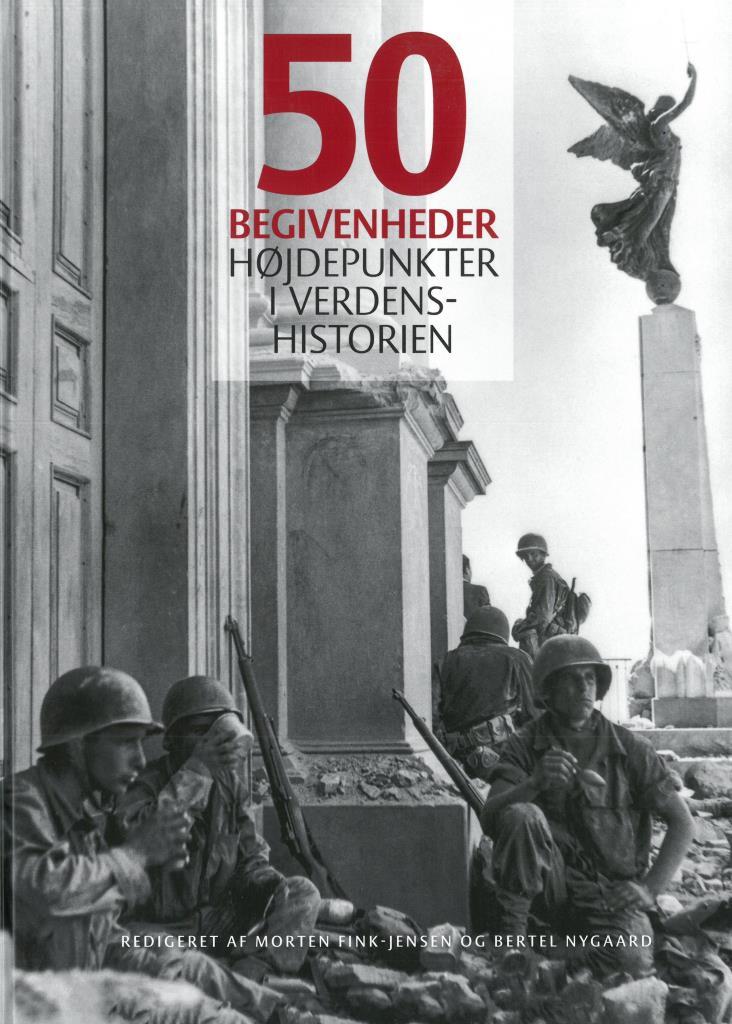 Morten Fink-Jensen and Bertel Nygaard (eds.):

50 Begivenheder. Højdepunkter i verdenshistorien,

Aarhus University Press, 2017, 338 pp.


50 Incidents. Highligts in the History of the World.

Including the chapters by Morten Fink-Jensen:

Korsfæstelsen,

pp. 47-51

; Universitetet

, pp. 65-69

; Verdensomsejlingen

, pp. 95-99

; Den westfalske fred

, pp. 101-105.

---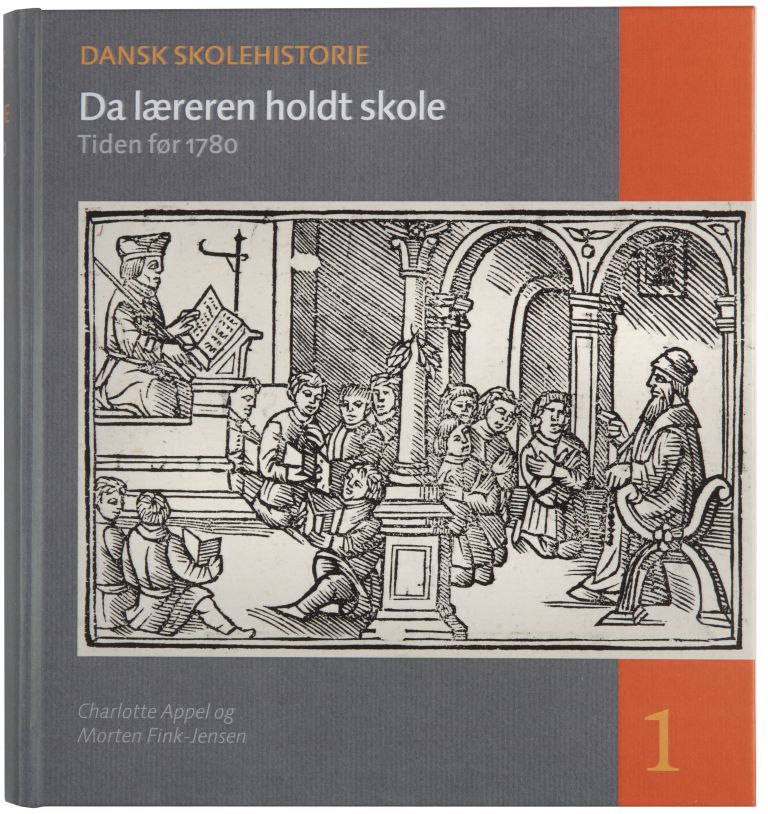 Morten Fink-Jensen and Charlotte Appel:
Da læreren holdt skole. Tiden før 1780.

Charlotte Appel and Ning de Coninck-Smith (eds.):

Dansk skolehistorie. Hverdag, vilkår og visioner gennem 500 år, vol. 1, Aarhus University Press, 2013, 446 pp.




Da læreren holdt skole. Tiden før 1780

is the first volume of Dansk skolehistorie (History of Danish Schools) in five volulmes. The first volume covers the history of Danish schools until 1780.
Dansk Skolehistorie was the winner of The Danish History Book of the Year Award in 2015.







---

Morten Fink-Jensen and Charlotte Appel (eds.):

Religious Reading in the Lutheran North. Studies in Early Modern Scandinavian Book Culture.

Newcastle: Cambridge Scholars Publishing, 2011
, 232 pp.

Including the chapter by Morten Fink-Jensen:

Printing and Preaching after the Reformation. A Danish Pastor and his audiences

, pp. 15-47.

Religious Reading in the Lutheran North opens up the doors to a part of early modern European history that has often been overlooked. In the Nordic countries, an abundance of religious literature in the vernacular was produced in the centuries following the Reformation, and reading was almost exclusively taught to children in a Lutheran Protestant setting. Literacy rates were high, and by the mid eighteenth century around ninety per cent of both men and women could read. The eight contributions to the present book investigate different aspects of religious reading in Denmark, Norway, Sweden and Greenland, looking at the publication and dissemination strategies of authors and clergymen, as well as reading habits and interpretations among Scandinavian readers.
"This excellent collection of essays underlines the significant role of Lutheranism in generating a culture of reading and high levels of literacy in the Nordic countries in the early modern period. For anyone interested in the culture of reading and literacy in the early modern period this volume of essays on the Lutheran North is important reading". Ole Peter Grell, Reader in History, The Open University.

"The Scandinavian kingdoms were famously literate. Yet it is far from clear how these essentially rural societies achieved such impressive rates of reading ability. This outstanding collection of essays draws together a range of sophisticated and original studies, probing the reading practice, pedagogy, oral and print cultures of Denmark, Norway, Sweden and Greenland between the 16th and the 18th centuries. It will be essential reading for anyone interested in this critical aspect of Early Modern Society". Andrew Pettegree, Professor of Modern History, University of St Andrews.
---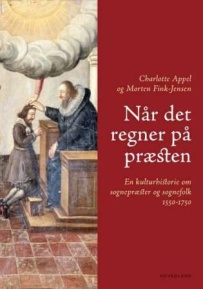 Morten Fink-Jensen and Charlotte Appel:
Når det regner på præsten. En kulturhistorie om sognepræster og sognefolk 1550-1750
. Højbjerg: Hovedland, 2009, 378 pp.
A Cultural History of Pastors and Parishioners in Denmark 1550-1750
The book is a new way of looking at the important part played by the clergy in Denmark c.1550-1750. By applying a micro-historical approach it becomes possible to show how a complex series of circumstances had bearing on the function of the individual pastor. The book focuses on eight different pastors, describing in detail how they dealt with day-to-day routines as well as matters of far-reaching theological importance.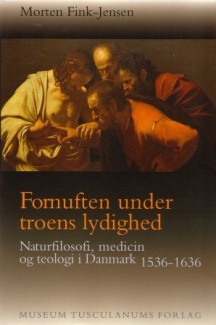 Fornuften under troens lydighed. Naturfilosofi, medicin og teologi i Danmark 1536-1636.
Copenhagen: Museum Tusculanum Press, 2004, 418 pp.
Reason Obedient to Faith. Natural Philosophy, Medicine, and Theology in Denmark 1536-1636
The book argues that the relationship between religion and natural philosophy in the first hundred years after the Danish Reformation of 1536 must be seen on a basis where natural philosophy was integrated with, or contingent on, a fundamentally religious worldview. This is shown by way of an analysis of the charter of the University of Copenhagen, dating from 1539, with special reference to what is formulated therein about the part expected to be taken by the Faculties of Medicine and Philosophy in the consolidation of the Reformation. Studies such as physics, astronomy and anatomy were expected ultimately to contribute to the elucidation of Creation, and thus impress on the observer the idea of God's providence and omnipotence. This definition of natural philosophy remained unchanged for the following hundred years. During the 16th century, however, the scientific milieu in Denmark slowly expanded, and a diffusion of theories, including Neoplatonic, Paracelsian and Ramistic ideas, took place. It became possible to find an anchorage outside the teachings of Galen and Aristotle prescribed in the university charter. This did not do away with the religious foundations of natural philosophy, but it did bring into focus a debate on the nature of the relationship between natural philosophy and religion, and between reason and faith.

This discussion gathered momentum with the rise of Lutheran orthodoxy in the early 17th century. There was no wish on part of the orthodox theologians either to portray the Biblical truth or the truths based on reason as anything but concordant with each other. Yet, it was the hallmark of Lutheran orthodoxy to look askance at the workings of reason. This had a bearing on natural philosophy in two ways: Firstly, it was emphasized stronger than ever that reason had to be obedient to faith, as the Danish theologian Caspar Bartholin put it in 1628. Secondly, the theologians feared that reason and natural philosophy would impinge on the preserves of faith. In theology, therefore, the doctrines of faith were isolated as much as possible from natural philosophy and rational arguments. This helped to create a dividing line between what was, according to the initial idea, supposed to be inseparable. The result was that natural philosophy in practice got a certain liberty of action, and this eventually led to natural philosophy evolving into a natural science consonant with modern standards. But the point is that at least for the first hundred years after the Reformation, neither theologians nor natural philosophers had any intention of starting this process.
---
B
OOK CHAPTERS BY
M
ORTEN FINK-JENSEN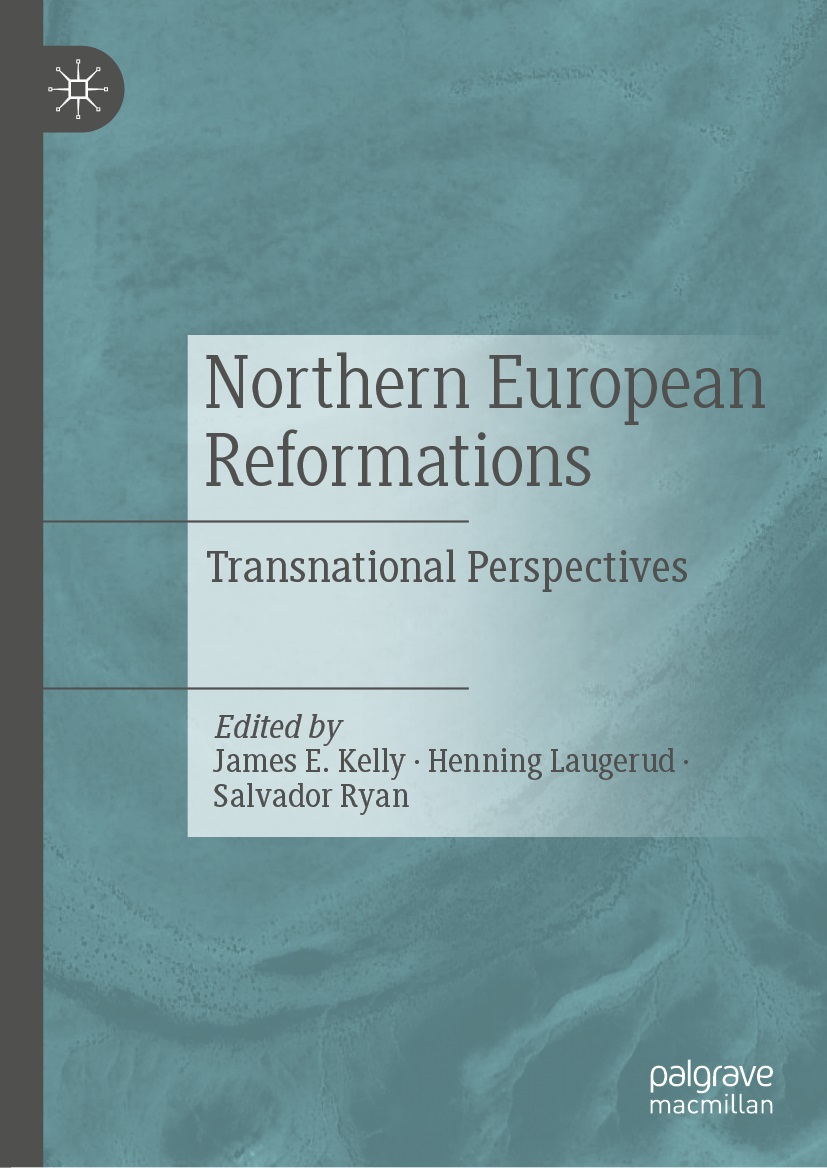 "Reformation Across the North Sea: Early Protestant Connections Between Denmark, England and Scotland". In James E. Kelly, Henning Laugerud and Salvador Ryan (eds.):
Northern European Reformations.Transnational Perspectives

. London: Palgrave Macmillan, 2020, pp. 115-136.
---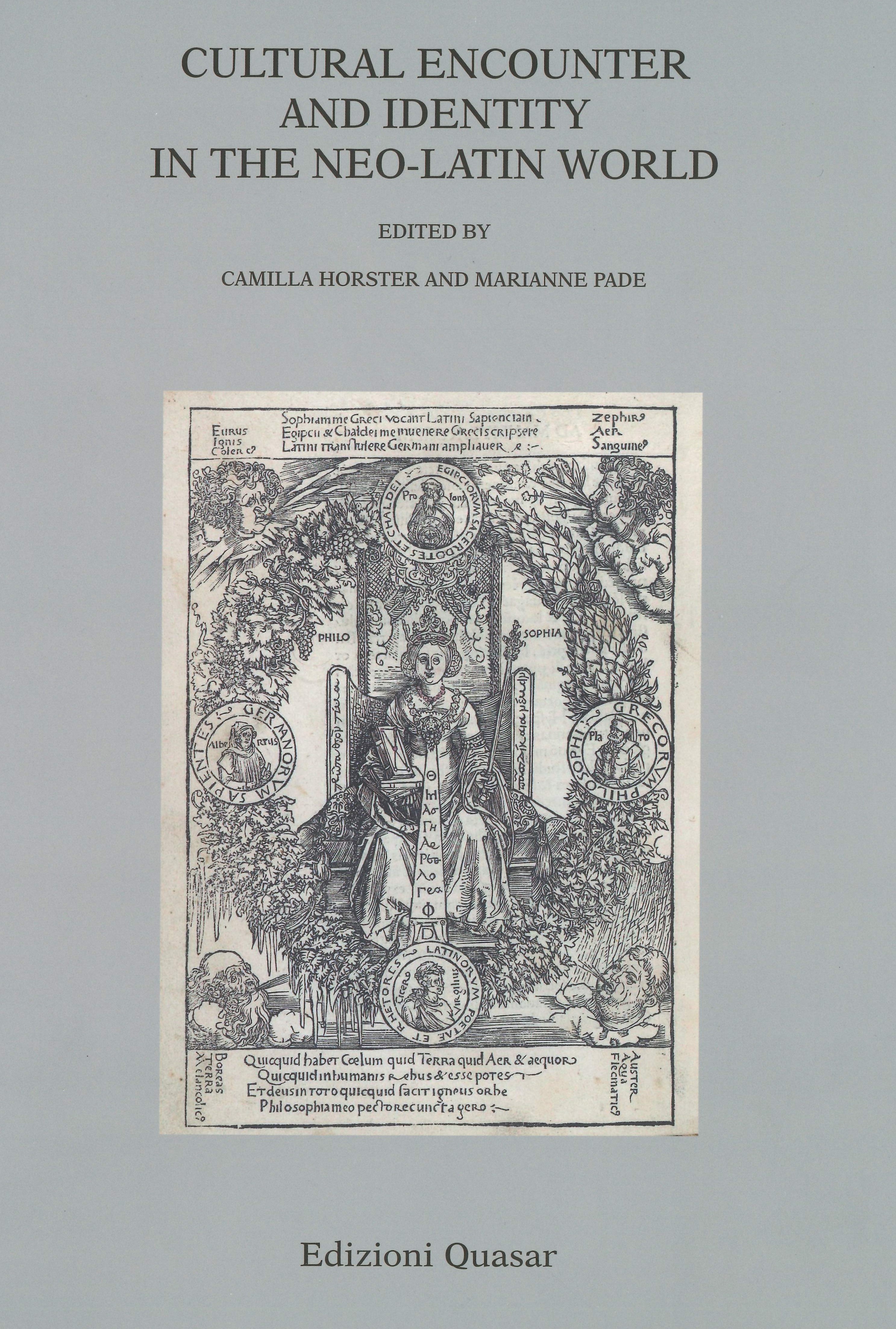 "Education, Humanism, and the Reformation in Denmark". In Camilla Horster & Marianne Pade (eds.):
Cultural Encounter and Identity in the Neo-Latin World
. Rome: Edizioni Quasar, 2020, pp. 139-153.
---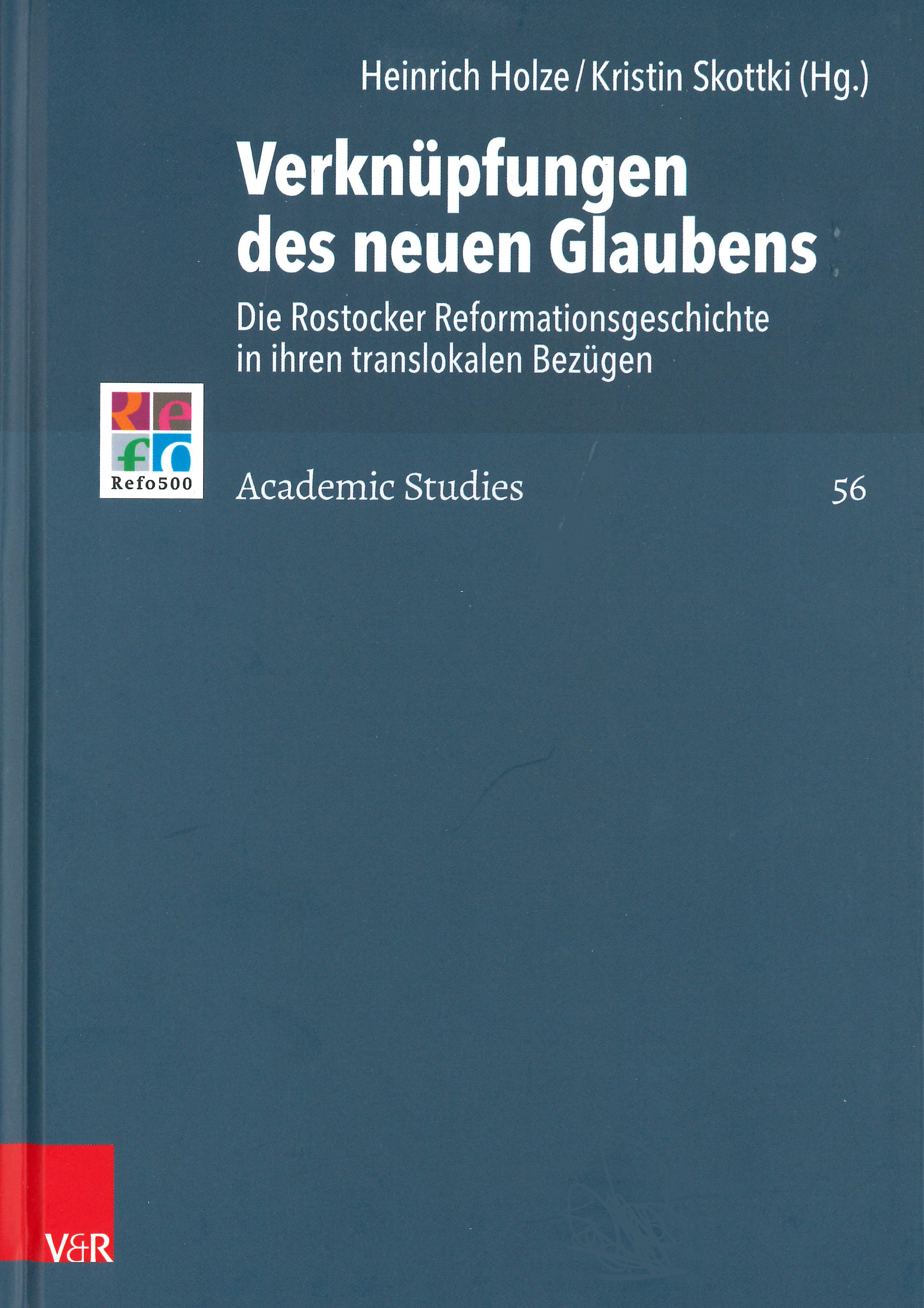 "Collaboration and Competition. The Universities of Copenhagen and Rostock c.1500-1650". In Heinrich Holze & Kristin Skottki (eds.):

Verknüpfung des neues Glaubens. Die Rostocker Reformationsgeschichte in ihren translokalen Bezügen.

Göttingen: Vandenhoeck & Ruprecht, 2020, pp. 251-281.
---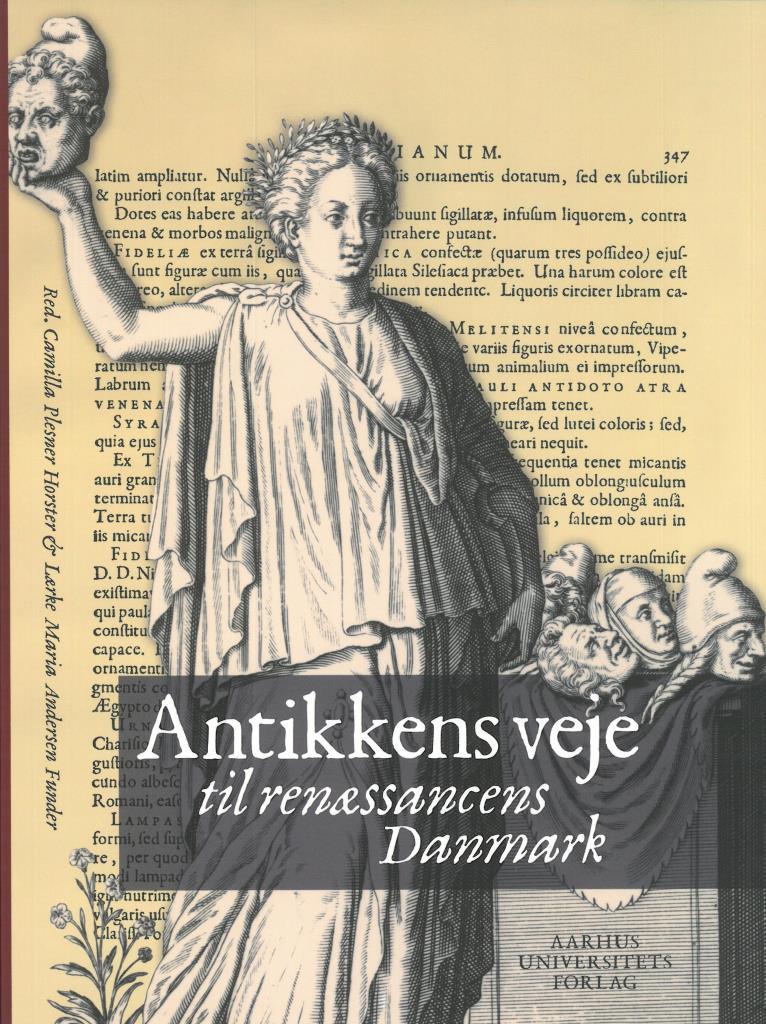 "Reformationen og latinen – Christiern Pedersen". In Camilla Plesner Horster and Lærke Maria Andersen Funder (eds.):

Antikkens veje til renæssancens Danmark

. Aarhus: Aarhus Universitetsforlag 2017, 81-98.
---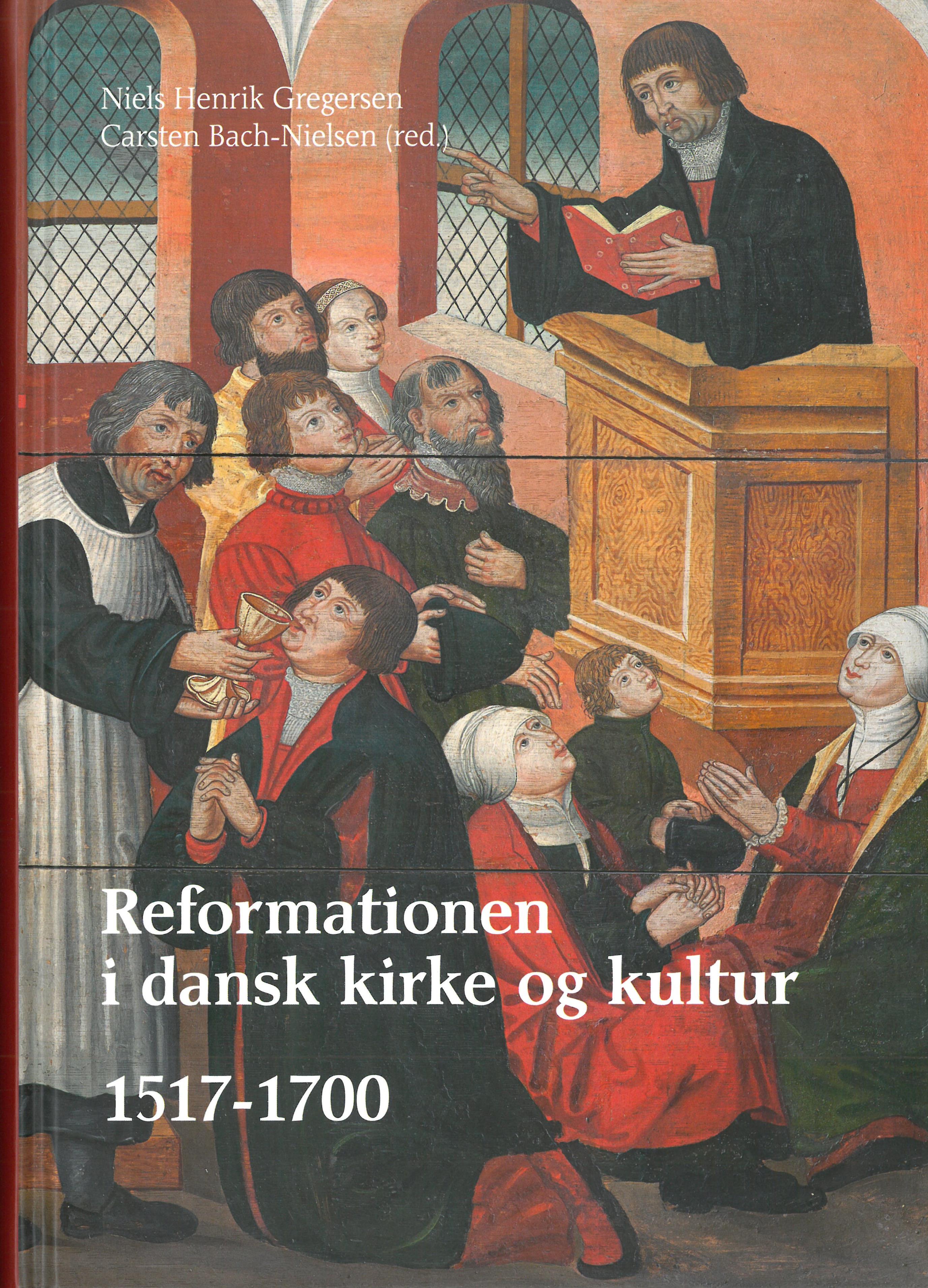 "Kristendom, skole og pædagogik i Danmark før 1700". In Niels Henrik Gregersen and Carsten Bach-Nielsen (eds..):
Reformationen i dansk kirke og kultur 1517-2017,
3 vols. Odense: Syddansk Universitetsforlag, 2017, vol. 1, 369-389.
---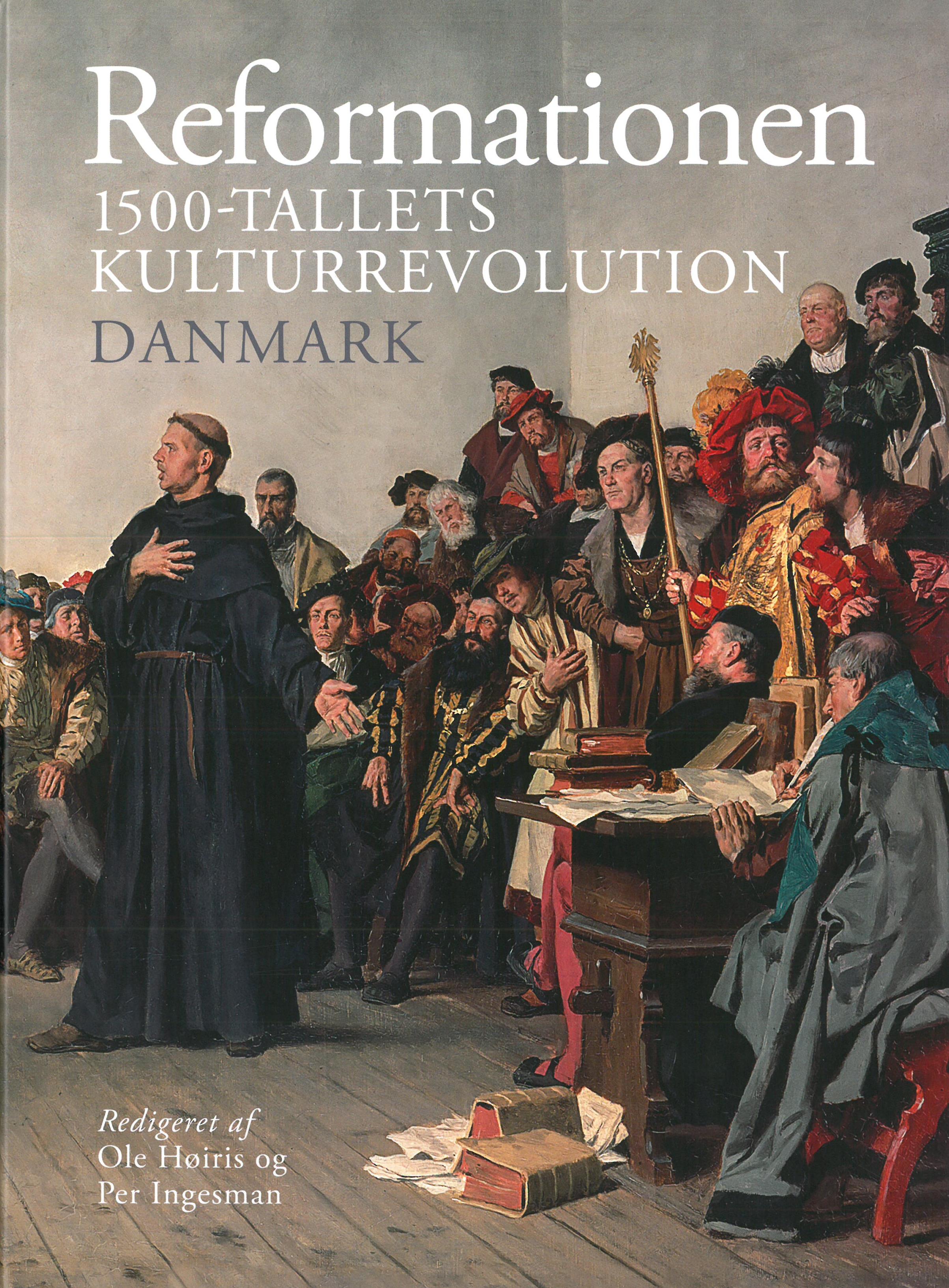 "Latinskoler, universitet og vidensskabssyn". In Ole Høris and Per Ingesman (eds.):
Reformationen. 1500-tallets kulturrevolution,
2 vols. Aarhus: Aarhus Universitetsforlag, 2017, vol. 2, 285-302.
---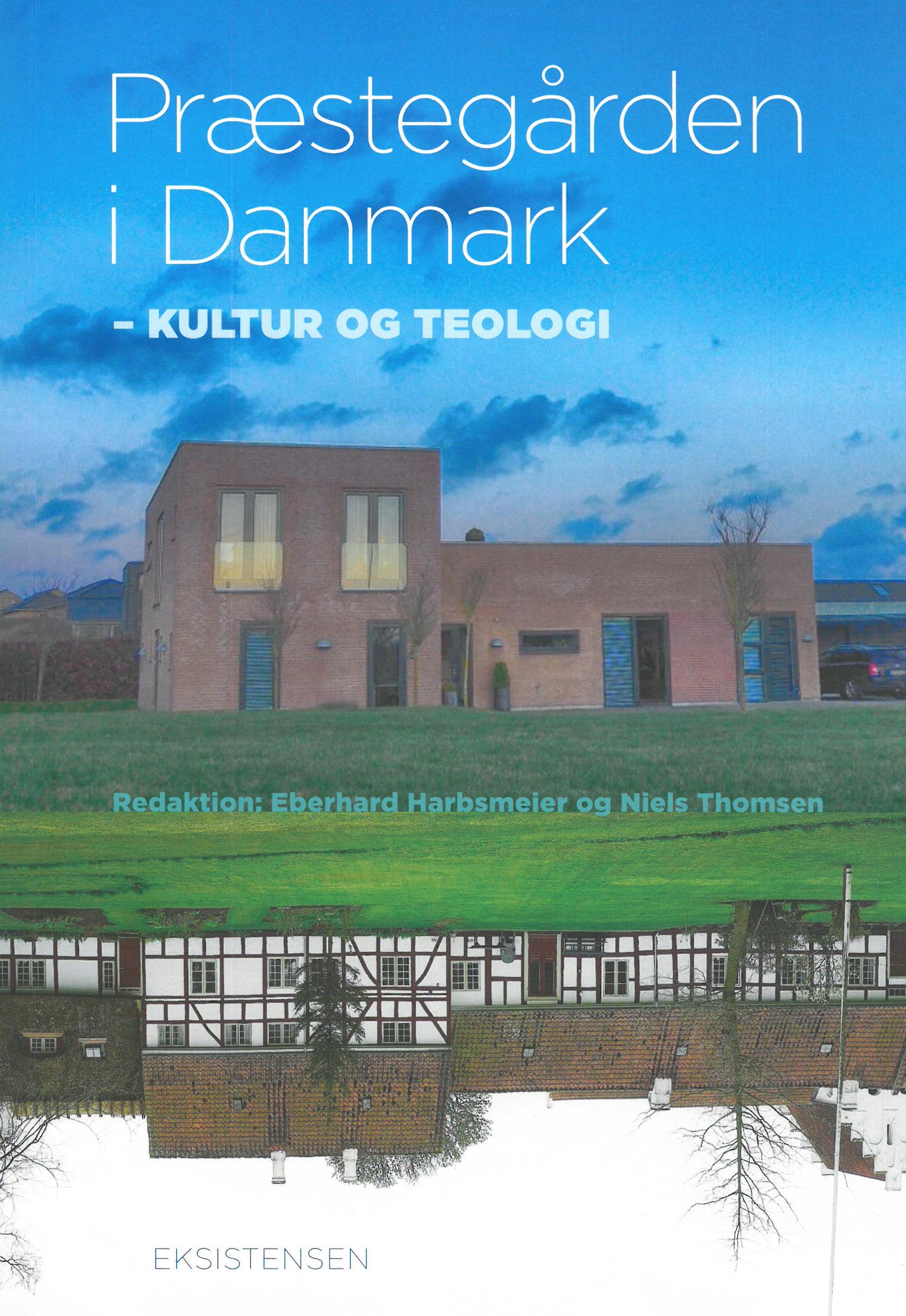 Charlotte Appel and Morten Fink-Jensen: "Sognepræsten i præstegården. Et stykke kultur- og samfundshistorie efter reformationen". In Eberhard Harbsmeier og Niels Thomsen (eds.):

Præstegården i Danmark – Kultur og teologi

. Frederiksberg: Eksistensen, 2017, 29-37.
---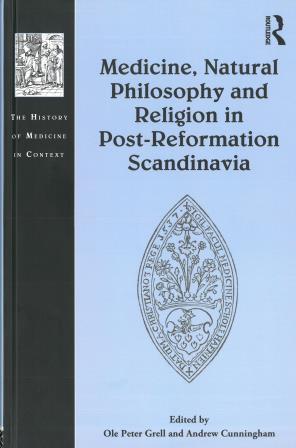 "The Word of God and the Book of Nature: Lutheran natural philosophy and medicine in early-seventeenth-century Denmark and Norway". In Ole Peter Grell and Andrew Cunningham (eds.):

Medicine, Natural Philosophy and Religion in Post-Reformation Scandinavia.

London: Routledge, 2016, 82-99.
---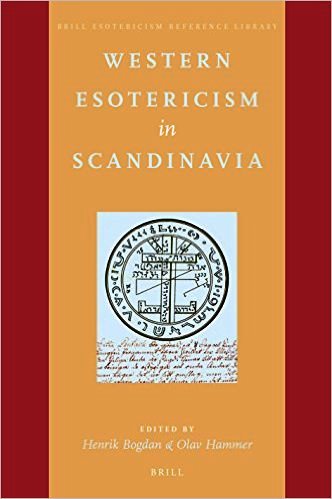 "Alchemy in Denmark"; "Astrology in the Early Modern Period in Denmark"; Hermeticism in Denmark"; Magic in the Early Modern Period in Denmark". In Henrik Bogdan and Olav Hammer (eds.):

Western Esotericism in Denmark.

Leiden: Brill, 2016, 11-17, 64-69, 182-188, 228-235.
---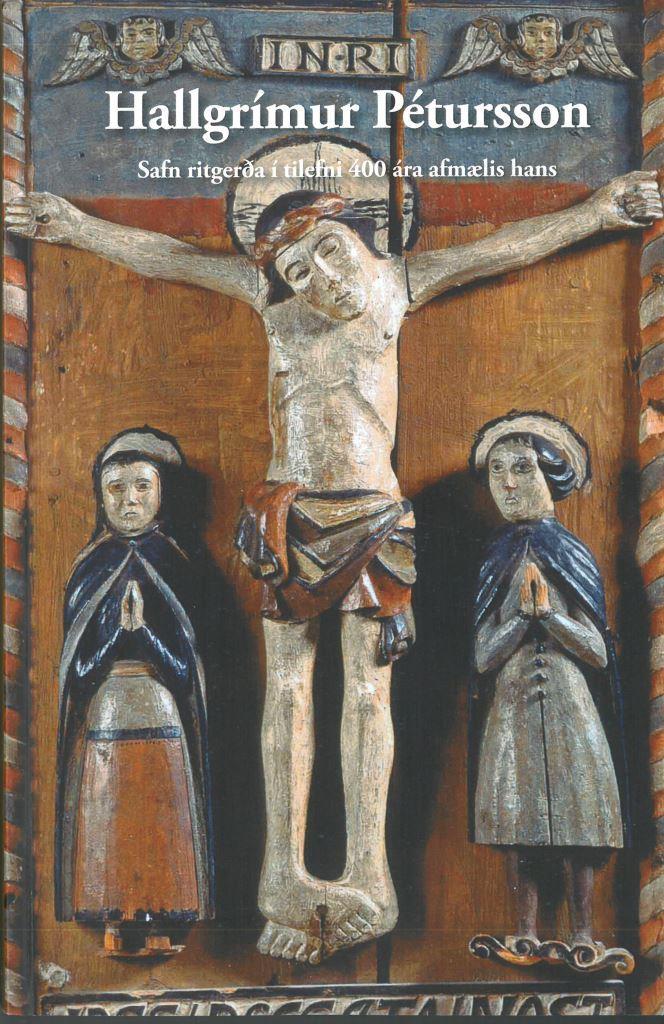 "Hallgrímur Pétursson og det religiøse miljø i 1600-tallets Danmark" [Hallgrímur Pétursson and the religious movements in seventeenth-century Denmark]. In Torfi K. Stefánsson Hjaltalín (ed.):

Hallgrímur Pétursson. Safn ritgerda í tilefni 400 ára afmælis hans.

Reykjavik: Flateyjarúgáfan, 2015, 11-25.
---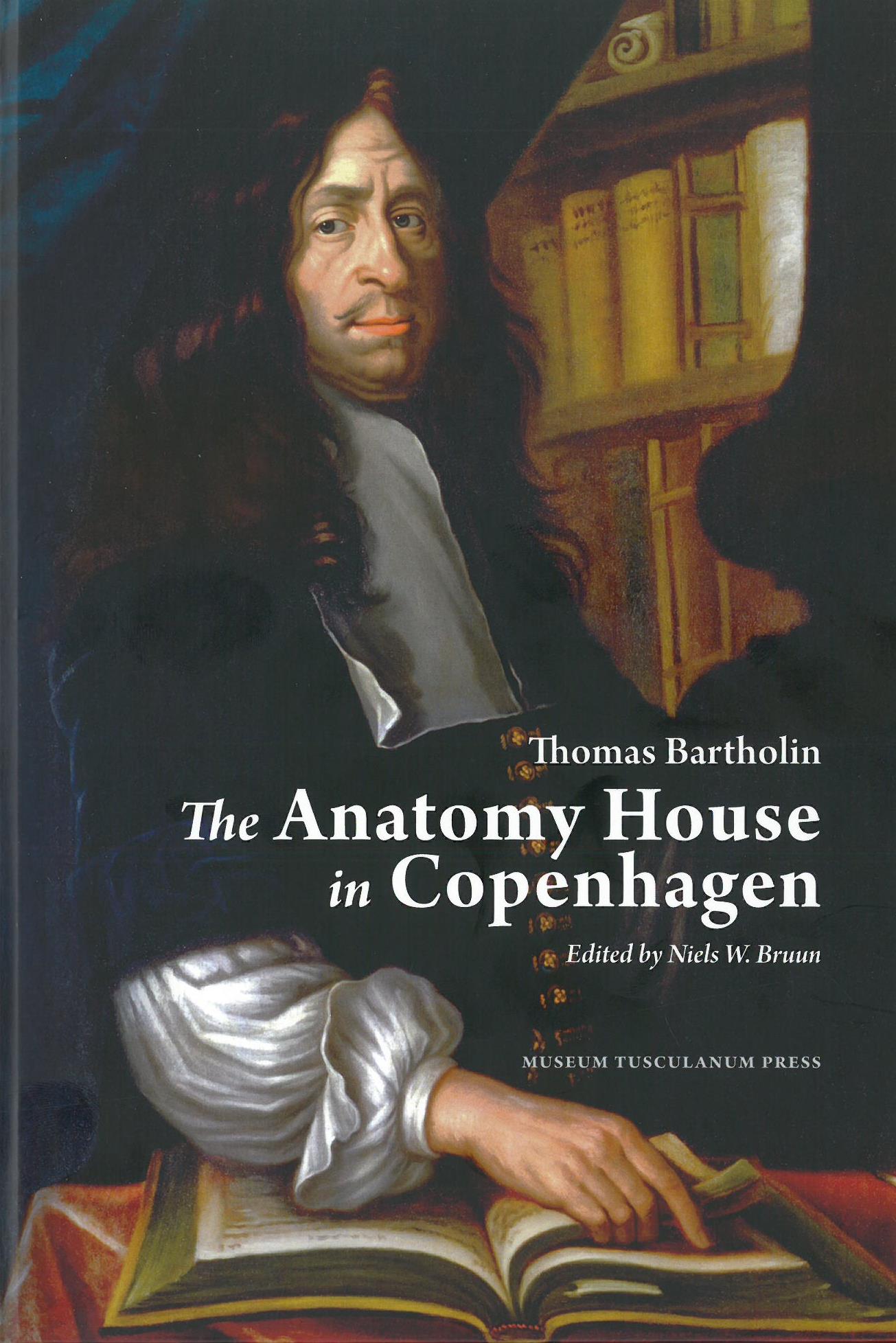 "Thomas Bartholin and the Anatomy House at the University of Copenhagen". In Niels W. Bruun (ed.):

Thomas Bartholin. The Anatomy House in Copenhagen.

Copenhagen: Museum Tusculanum Press, 2015, 9-31.
---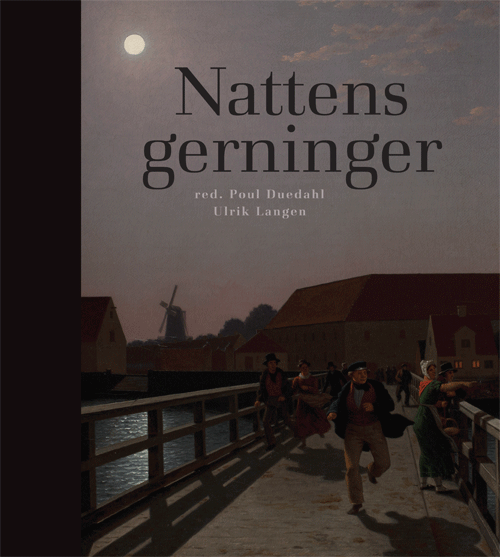 "Døden" [Death]. In Poul Duedahl and Ulrik Langen (eds.):

Nattens gerninger.

Copenhagen: Gads Forlag, 2015, 214-225.
---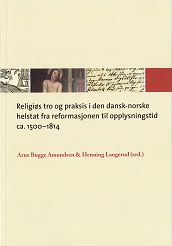 "Kampen om den indviede jord. Perspektiver på begravelsespraksis i 1600-tallet" [Battling for consecrated ground: Perspectives on burial practises in the seventeenth century]. In Arne Bugge Amundsen and Henning Laugerud (eds.):
Religiøs tro og praksis i den dansk-norske helstat fra reformasjonen til opplysningstid ca. 1500-1814.
Bergen: Department of Linguistic, Literary and Aesthetic Studies, 2010, 121-141.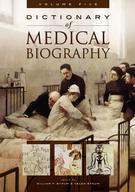 "
Thomas Bartholin". In W.F Bynum & Helen Bynum (eds.): Dictionary of Medical Biography, 5 vols. London: Greenwood Press, 2007, vol. 1, 161-163.
---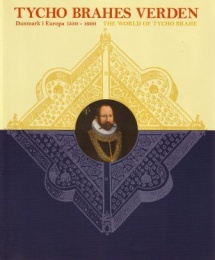 "
Astronomien, astrologien og bibelen hos Tycho Brahe"
[Astronomy, Astrology, and The Bible in Tycho Brahe's writings]
. In Poul Grinder-Hansen (ed.): Tycho Brahes verden. Copenhagen: Nationalmuseet, 2006, 167-177.
---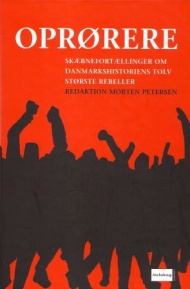 "
Enevældens ensomme fortrop. Christoffer Dybvads systemkritik under Christian 4"
[The Lone Vanguard of Absolutism. The Social Criticism of Christoffer Dybvad During the Reign of Christian IV]
. In Morten Petersen (ed.): Oprørere. Skæbnefortællinger om danmarkshistoriens tolv største rebeller. Copenhagen: Aschehoug, 2006, 37-62.
---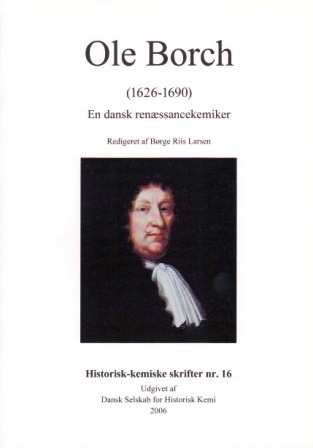 "
Ole Borch – et biografisk rids"
[Ole Borch – A Biographical Sketch]
. In Børge Riis Larsen (ed.):

Ole Borch (1626-90) – En dansk renæssancekemiker

, Historisk-kemiske skrifter nr. 16. Copenhagen:

Dansk Selskab for Historisk Kemi, 2006, 11-20.
---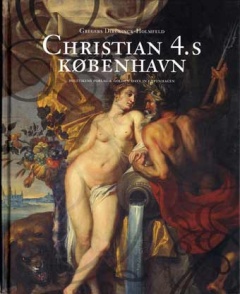 "
Præsterne og trolddommen"
[The Clergy and Witchcraft]
. In Gregers Dirckinck-Holmfeld (ed.): Christian 4.s København. Copenhagen: Politikens Forlag, 2006, 92-100.














---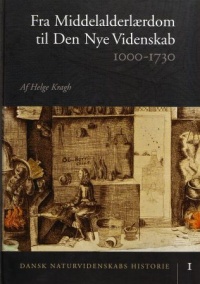 "
Naturfilosofi og gudstro"
[Natural Philosophy and Christian Belief] and
"
Caspar Bartholin den Ældre" [
Caspar Bartholin the Elder]
.
In Helge Kragh (ed.): Dansk Videnskabs Historie, bd. 1, Fra Middelalderlærdom til Den Nye Videnskab, 1000-1730. Aarhus: Aarhus University Press, 2005, 101-123 and 123-128.
---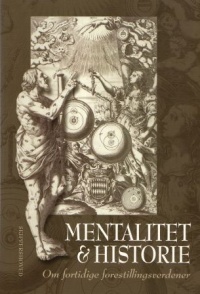 "
Paracelsus og Danmark. Medicin og teologi i 1500- og 1600-tallet"
[Paracelsus and Denmark. Medicine and theology in the 16th and 17th centuries]
. In Charlotte Appel, Peter Henningsen og Nils Hybel (eds.): Mentalitet og historie. Om fortidige forestillingsverdener. Ebeltoft: Skippershoved, 2002, 95-118.
---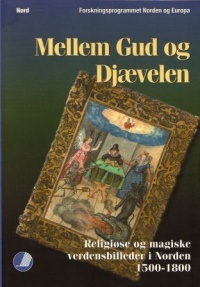 "
Før videnskaben blev videnskab, eller videnskabens sekularisering 1500-1800"
[Before Science became Science, or the Secularization of Science 1500-1800]
.
In Hanne Sanders (ed.): Mellem Gud og Djævelen. Religiøse og magiske verdensbilleder i Norden 1500-1800. Copenhagen: Nordisk Ministerråd, 2001, 71-86.